Now that it's fall, Halloween is fast approaching! Have you decided what costumes you and your family are going to be wearing for Halloween?
Whether you want to go as something furry and cute— like a deer or ladybug —or prefer to use Halloween as an excuse to tap into your darker side — like the Disney villain Cruella — we have an easy DIY Halloween costume idea for you!
Before you get started, we want to encourage you that a memorable DIY costume doesn't always require sewing skills! You can make your costume, and all you need are a few craft supplies like felt circles, some imagination, and a little bit of time. We LOVE felt circles for crafts and DIY because felt is easy to cut, sew and glue plus, with the variety of colors, any animal or character costume can be created.
If you're looking for affordable, easy to make, DIY Halloween Costume ideas, then you're in the right place! Here are 5 of our favorite DIY costume ideas using felt.
Lady Bug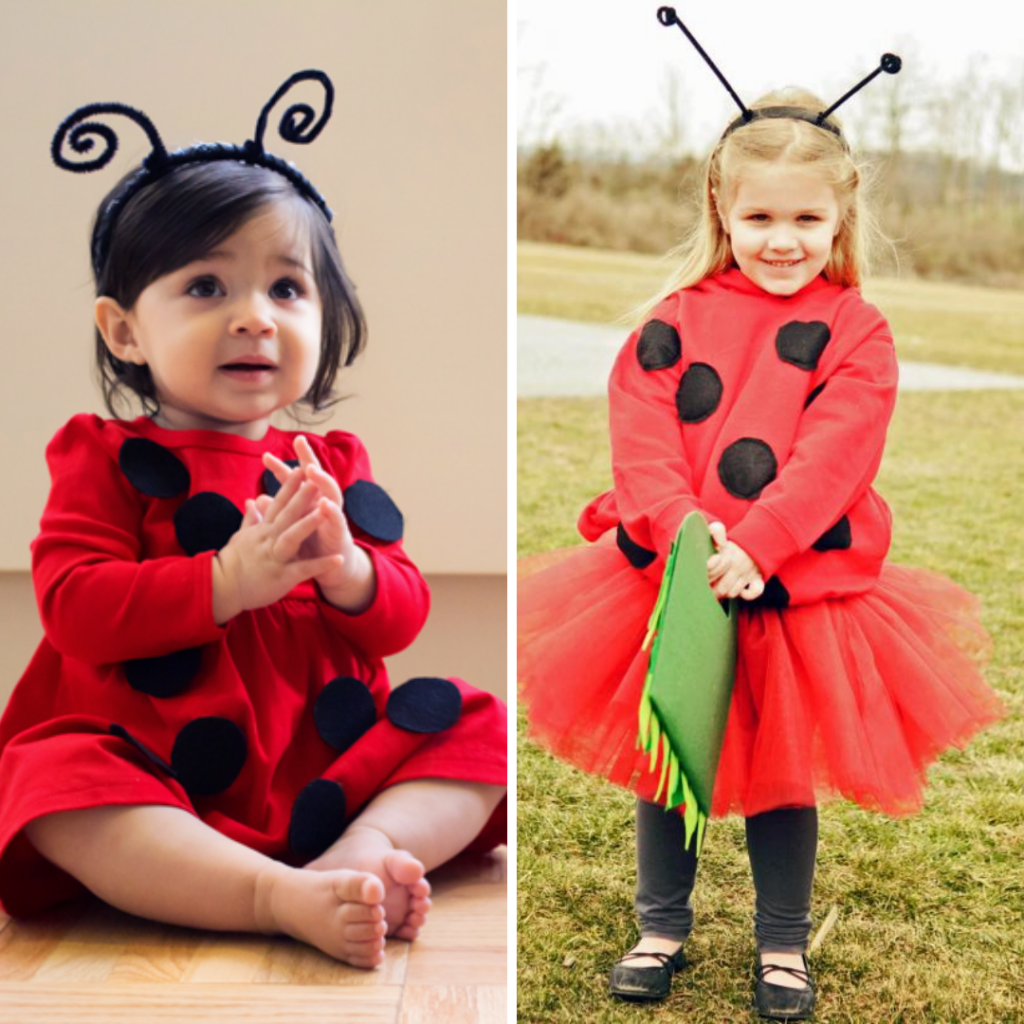 Everyone loves a cute little ladybug! You can easily DIY a ladybug costume with a red dress, tutu, or skirt. Then, pop on some big black felt circles for a complete ladybug look and pair the outfit with black tights or leggings. For extra accessories, you can create antennas out of pipe cleaners and pom-poms.
Cruella + Dalmatians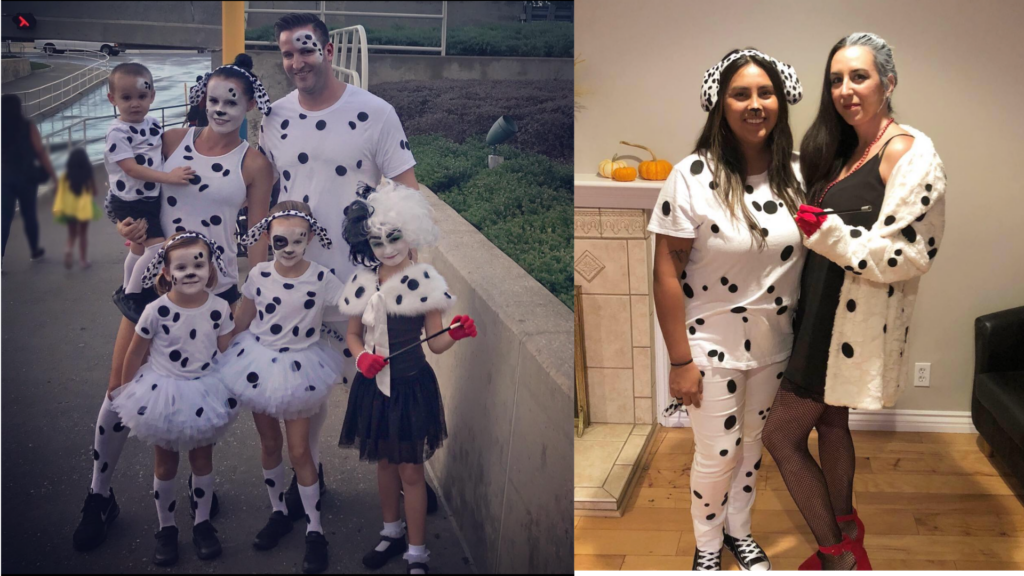 With the popularity of Disney's Cruella movie, you can be sure that this Halloween costume will be popular this year!
For Cruella, the most standout pieces are the Cruella wig and red opera gloves. Of course, you can wear a black dress you already own to get started! And to add some dalmatian details to your look, glue on black felt circles on a white purse, or grab a fun feather boa!
For the dalmatians, have your kids wear black leggings and white long-sleeved shirts. Next, cut out dalmatian puppy spots from black felt, or buy some pre-cut black felt circles and glue them on with fabric glue. Next up, your puppies need some ears! Grab some thick headbands and wrapped them with dalmatian-like fabric from the fabric store to make the dalmatian ear headbands. Then create a dog ear pattern and glue two pieces of dog-patterned ears together and glue them to the headband.
The finishing touch was the makeup. Pick up a Halloween makeup set, add a white eye and a black eye, a black nose, some whiskers, a tiny tongue, a spot, and ta-da!
Deer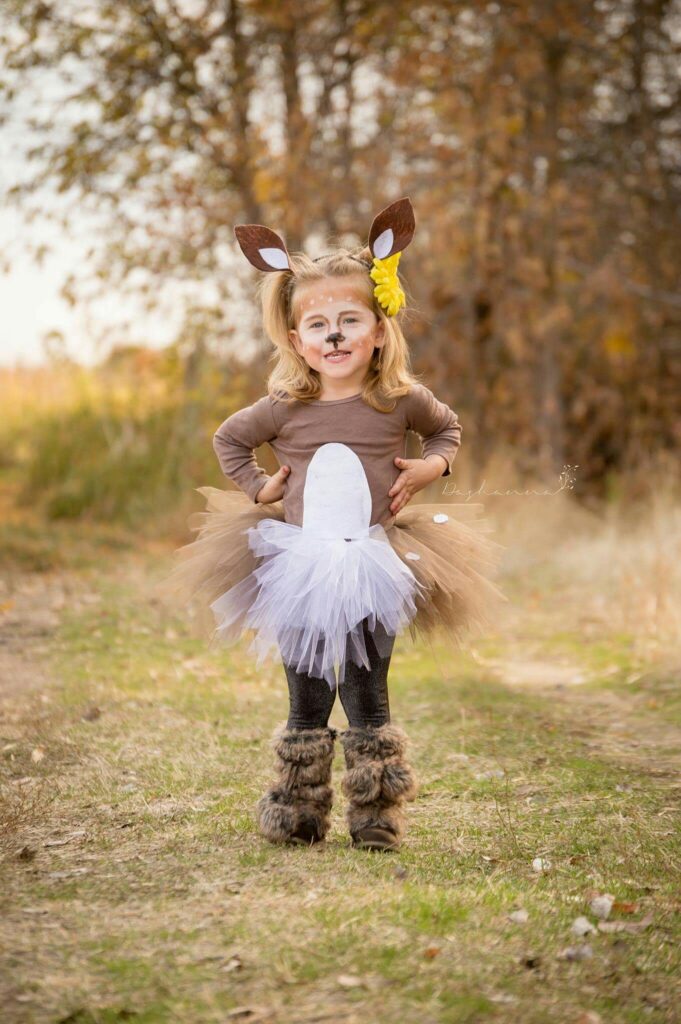 Oh, deer! Create a quick and cute deer costume by wearing a brown and white tutu and adding white spots. You can cut out white felt circles and hot glue them to the back of the tulle skirt or tutu to look like a little deer. Add the decorated tutu to a tan leotard or shirt, and use some Haloween makeup kits to transform into a cute deer.
Snowman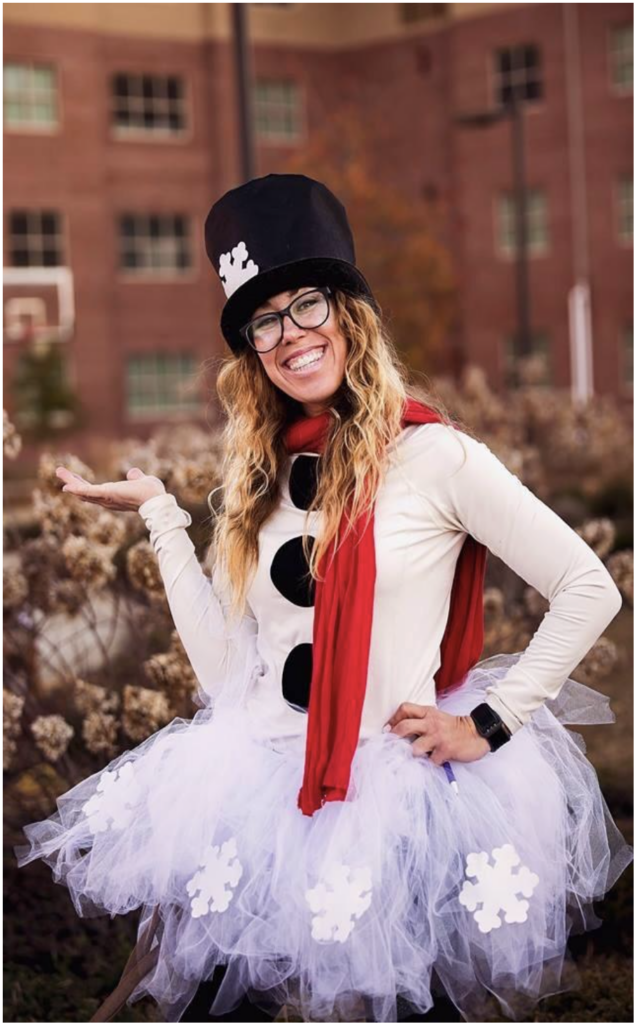 Are you dreaming of winter on Halloween? You can become a snowman with this quick DIY costume. Grab a white shirt, leotard, or dress, and glue on some black felt circles to make the buttons look like coal. Add in a tutu skirt made out of white tulle tied around an elastic waistband. Use a scarf and gloves from what you already have, and grab a hat to decorate with felt and ribbons to match your other accessories.
Now it's time for the finishing touch, the carrot nose! You can make it from orange fabric, white felt, and a little bit of stuffing, and putting it all together really brings the whole costume together.
Minnie Mouse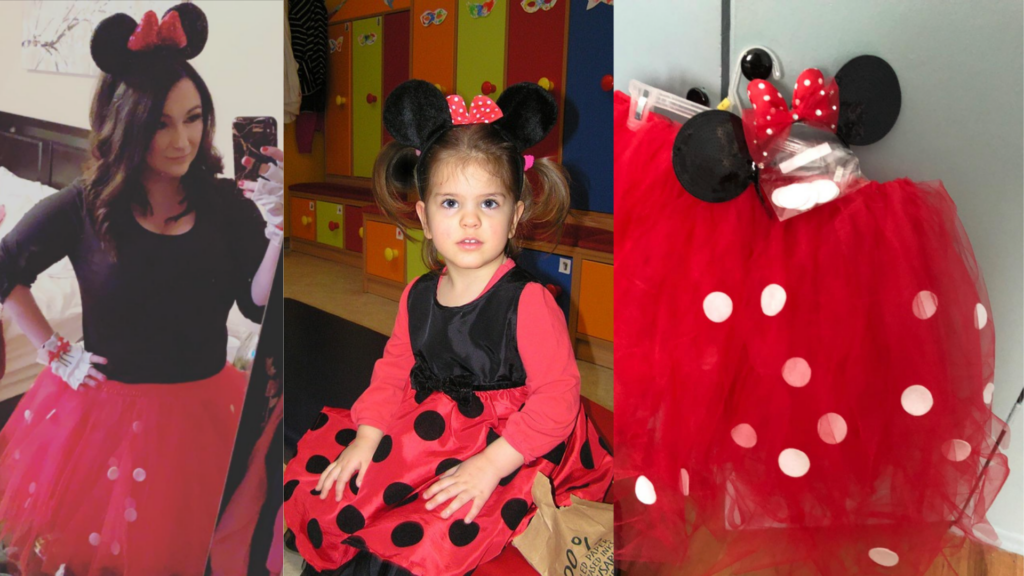 This Halloween, they'll be the cutest mouse in town! Grab a black top, leotard, or dress and a tutu. Add white felt circles as polka dots to the tutu. Then keep adding dots until you've reached your desired dot-ability of the skirt. Once the skirt is ready, pair it with your top, some tights, and the classic mouse ears. Take a step back and admire the cuteness!!
Felt Super Hero Masks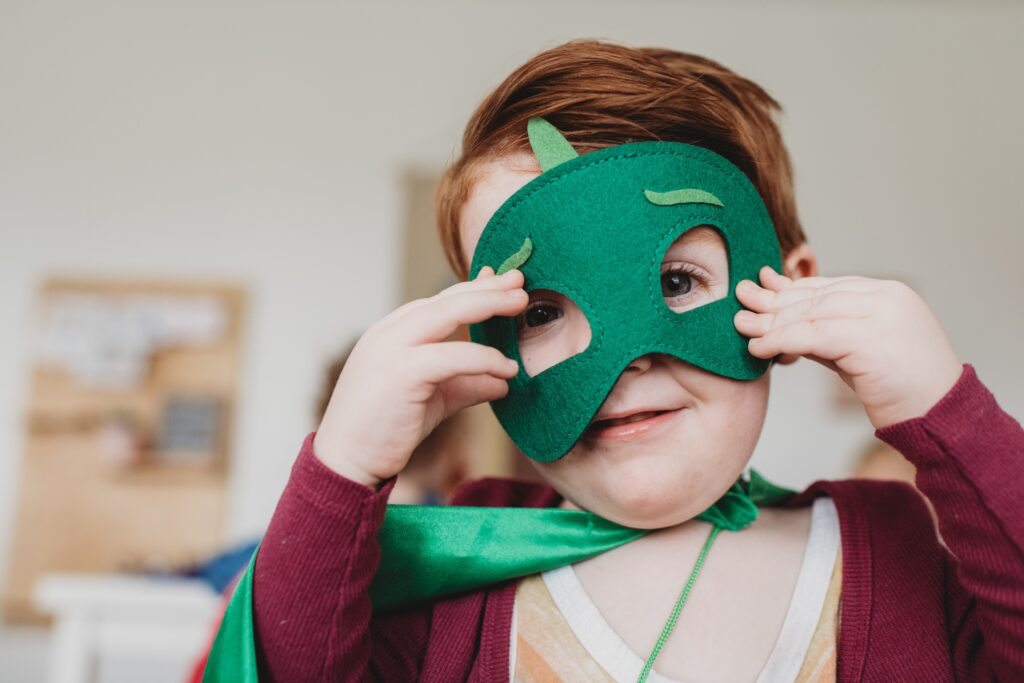 Conceal your identity and join in the Halloween fun with a felt superhero mask! This felt mask DIY is a quick and easy way to transform into a superhero. The Incredibles, Iron Man, Batman, and the Hulk could be running around your house by this afternoon.
Start with a free mask template (click here for the free download). The template has TONS of masks for you to choose from. These are only three of MANY. You will need to enlarge each one, though. You can do this by using a copier or printer to enlarge OR zoom in on your computer screen and trace.
For a solid-colored mask, cut two layers of the color out of felt. Sew or use glue around the outside and around the eye holes to create the mask. Decorate the mask with extra polka dots or details by using felt circles. Last but not least, attach some ribbon on the sides to tie on. You're ready to put on your felt mask and head out for trick or treating!
With some glue, imagination, and felt, you can make a fun and easy Halloween costume! We love felt circles for crafts and DIY, and we love seeing all your creations with the felt circles. Tag us on Instagram in your next DIY project!