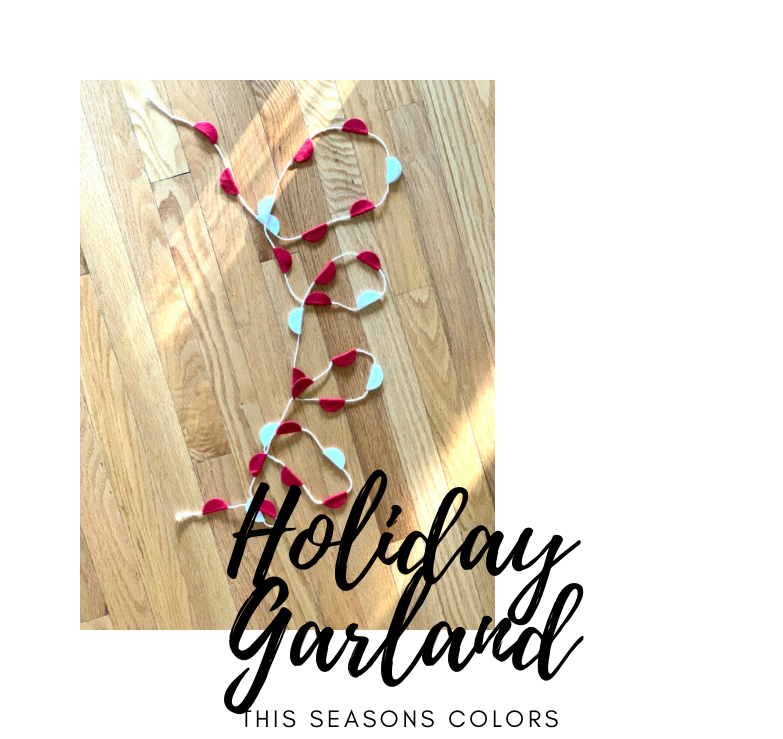 Looking for a fun and easy craft to display over the holidays? We have you covered! Here's a simple way to create together time at home by making this Kid Friendly garland. I promise it will become a staple in your holiday decorations!
The best news about this craft? No need to pull out your sewing machine, all you need is some twine, This Season's Colors' red and white 1.5″ Adhesive Felt Circles, and a pair of scissors.
The Felt circles are what make this craft kid friendly and so quick and simple because of their peel and stick backing!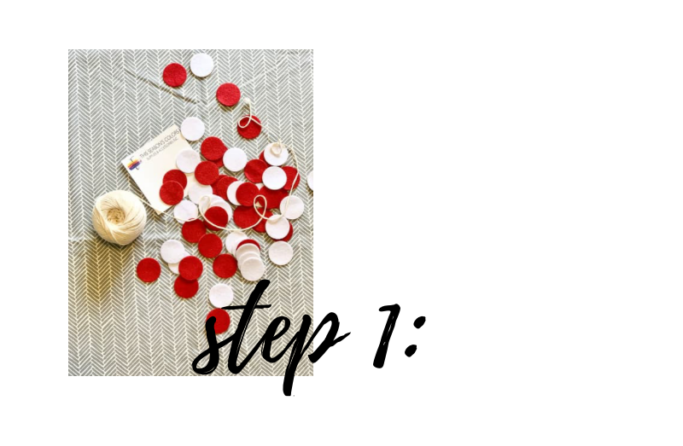 Gather your supplies and decide on the length of your garland. Once you have decided how long you would like it to be, cut the appropriate length of twine.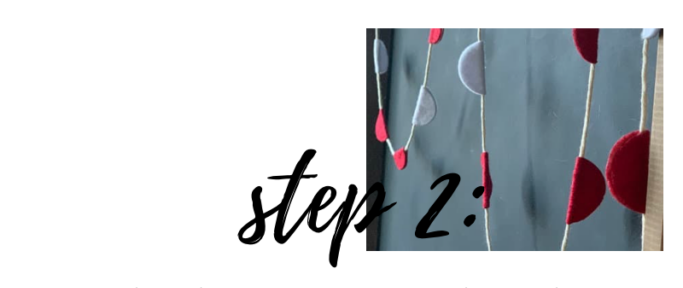 Decide on the pattern you want to achieve with your felt circles. We decided on two reds, followed by one white felt circle.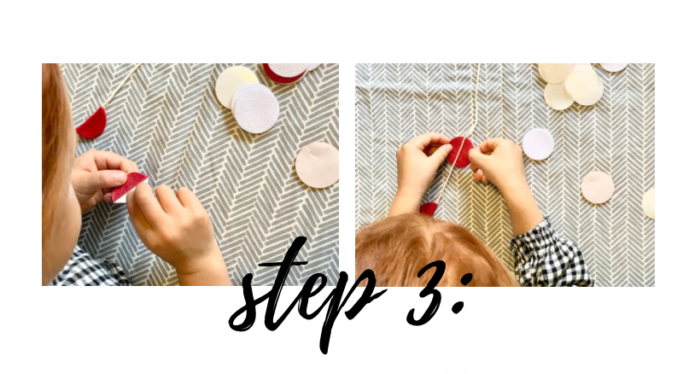 Here comes the FUN part! Peel the paper backing off one felt circle. Place the circle sticky side up and run the twin through the center. Then fold the circle over the twine.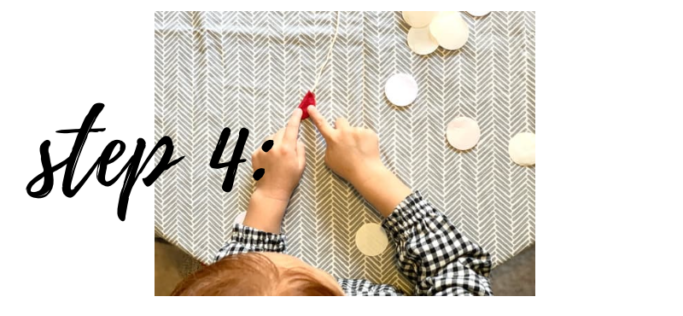 Space the felt circles about 1 inch from each other and continue placing them one at a time to achieve your desired pattern. Continue until you get to the end of your twine.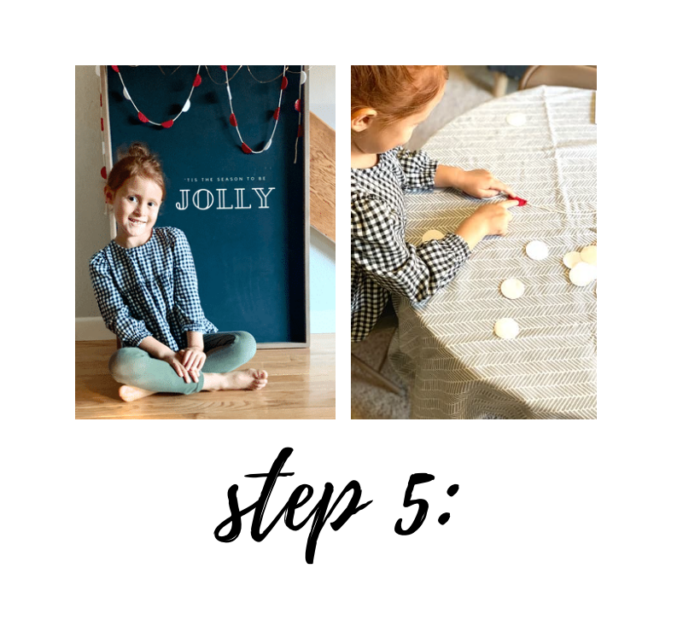 Depending on the length of your garland, decide where you want to display it!
Around a frame?
On your Christmas tree?
In the playroom?
The possibilities for your felt circle garland are endless. And best of all, you've just finished creating memorable moments in your child's mind that will last for years to come!