Here at This Season's Colors, we know that we are Better Together.
That's why we are committed to creating opportunities for women to gather. 
We believe that on-trend nail strips, hair accessories and convenient craft supplies are a confidence-boosting, conversation-starting opportunities for women to connect and build relationships.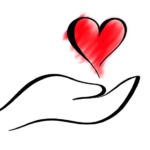 *FEATURED FUNDRAISER* Glory Nail Strips
*FEATURED FUNDRAISER* Glory Nail Strips
Glory is defined as "magnificence or great beauty."
A nail strip set where ONE hand is made up of many colors. All of TSC's proceeds will be donated to Be The Bridge who "empower people and culture towards racial healing, equity & reconciliation."
We'd love to hear from you:  Feedback, Photos or Ideas on how to use our products to bring Unity.
We also LOVE to share our products through Events, Fundraisers and Retail Shops.
Ready to bring unity to your community?
Contact us below to get started.